i-CAT® puts the power of precision in your hands, simply and conveniently. Dental clinicians now have direct access to advanced 3D treatment tools for implants and restorations, oral and maxillofacial surgery, TMJ and sinuses, and orthodontics.
i-CAT produces high definition 3D diagnostic images for ultimate treatment efficiency. Its push-button ease delivers maximum control to accurately capture each patient's unique anatomy and treatment progress.
From diagnosis, through planning and treatment, to successful case completion, i-CAT's flexibility allows you to select specifically desired scans to manage radiation dose control for the greatest benefit to your plan and to your patient.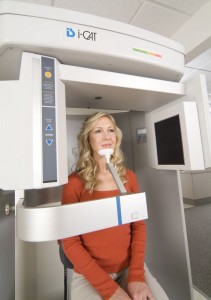 Materialise Simplant Cad/Cam software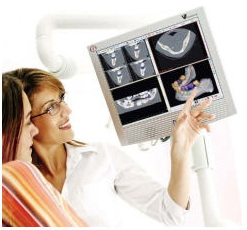 Painless dental implant treatment? Yes, it's possible!  Get the whole picture
"SimPlant implant treatment planning software gives us three"
* The width and density of your jawbone
* The exact location of neighboring tooth roots
* The location of the nerves
With this precise information, we can start planning the ideal location for your implants, reach the best Outcome and show you how your new teeth will look. Know every detail in advance.
Know every detail in advance
We can "virtually" prepare your treatment to the greatest detail; you will receive a much safer and more comfortable treatment. With SimPlant dental implant planning software and SurgiGuide dental drill guides, freehand implant dentistry becomes a thing of the past